Latest Offers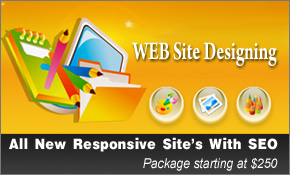 ---

---
Latest News
Do Google Adwords really work? - For three months Elisha Casagrande tried Google AdWords to launch her new fashion website, Repeat Offender.She hired a search engine marketing agency that specialised in Google Adwords to help her with a campaign and budgeted $1500 a month, plus agency fees.The result? Not one sale.
Why You Need to Prioritize Responsive Design Right Now - Responsive design is the hot topic for 2013. We've moved beyond mobile and finally reached the point where companies are accepting the fact that the best ROI comes from fully integrated marketing programs.
28 Ways to Make Money with Your Website -There are several lists with "ways to make money with a website" on the Internet, but none of them seem to be complete. That is why I decided to create this one. If you know a method that is not listed below, just let us know and we'll update it.